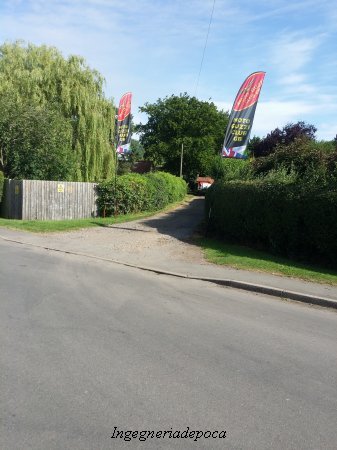 The "Moto Guzzi Club" of Rampton (UK).
On July 26TH 2016, "Ingegneria D'Epoca" (Mr Gabriele Serpilli and his wife Mrs Rosanna) partecipated to MOTO GUZZI CLUB GB of RAMPTON exhibition powered by Mr Graham Hamshell and lovely Mrs Sue.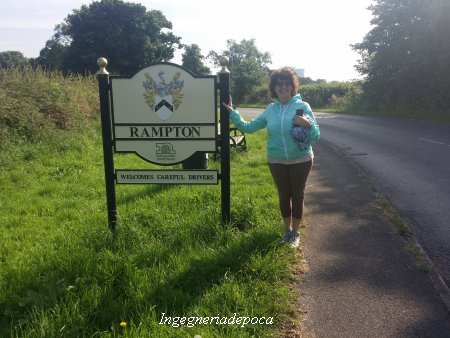 Mrs Rosanna very happy yo be present at rally.
A lot of Guzzi motorcycles, a very rarity for England.
The farm that hosted the rally.
The rural location, very apreciated by the bikers...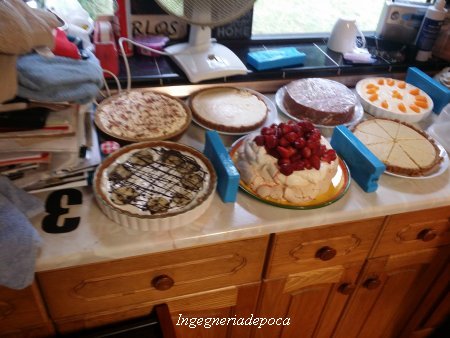 ...and very nice food and cakes!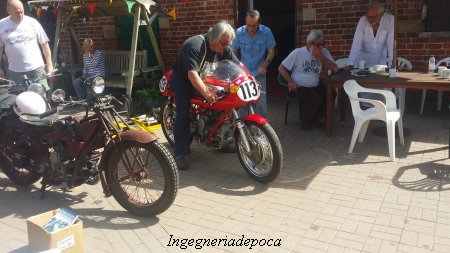 A very important moment: the ignition of the special MOTO GUZZI,
chassis Seley and engine Falcone, builded and tuned by "Ingegneria depoca".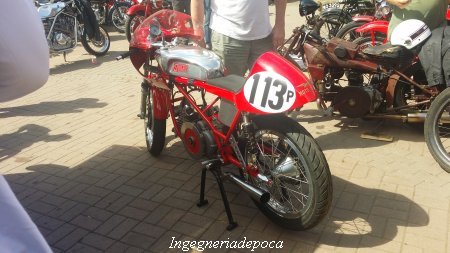 The rear view of the motorcycle, quite similar to a racing bike of Sixty ,
near there is a well-conserved "Sport".
A wonderful image of Mr. Graham motorcycle (the rally organizer person).
The last photo show the Mr. Graham motorcycle, engine Falcone and chassis Seley, carburettor Mikuni, forks Ceriani and brakes Fontana.
This motorcycle performances are optimal. Mr. Graham is a egular frequenter of circuits and it says that the performances are quite similar to the "Norton Manx"...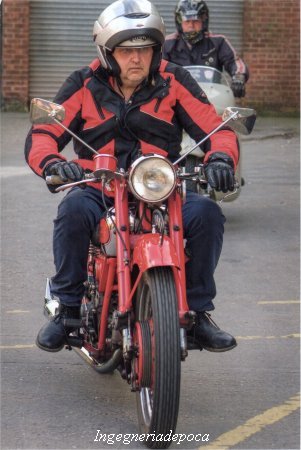 Mr.Serpilli starting for the 80 km rally, left drive... he rides a well-tuned GTV,
and he seems worried....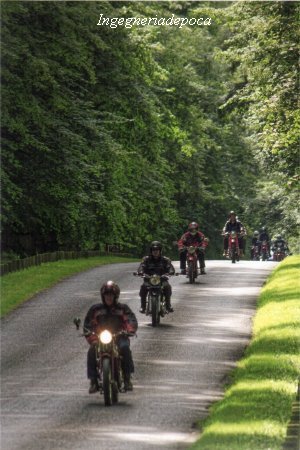 The rally during the park overcrossing. Many and many booming Guzzi (over 40), Mr. Graham is the leader, riding a MOTO GUZZI S.
80 Km of wonderful landscape...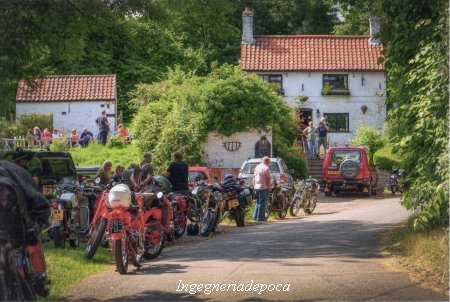 A pause, the beer-time!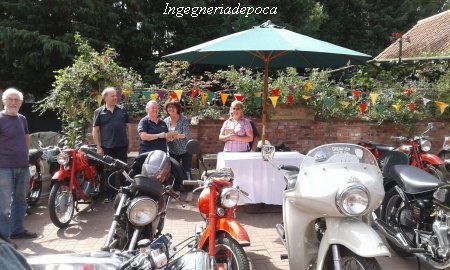 Final official podium . Mr. Gabriele Serpilli and Mrs. Rosanna, by "Ingegneria d'Epoca" with Sue and Graham, the organizers.
We thank our friends Sue and Graham for their welcome and the great hospitality shown by them and by all participants in the rally.
THE RALLY, PREPARE TO THE STARTING (VIDEO)