| | |
| --- | --- |
| | THE FIRST MILITARY MOTORCYCLE: "GT 17" |
Moto Guzzi gave its contribute to the military production since its foundation, in 1921 (so, in the WWI the Moto Guzzi did not exisit yet).
The first motorcycle for the Army was the "GT 17" model.
I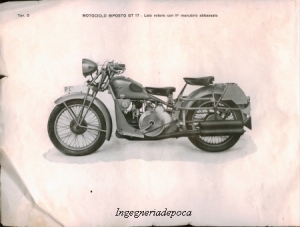 Image of a "GT 17" motorcycle, from a catalog
Very elastic motorcycle (so, "GT 17"), it is the not-military "GT 16" evolution, with the "Sport 15" engine, having some variations.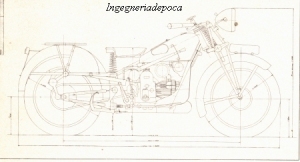 Plan of "GT 17" motorcycle, showing particulars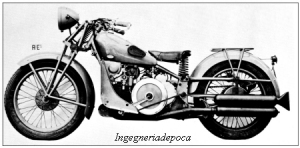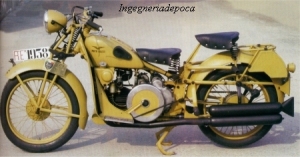 "GT 17" for one passenger (up) and for two passengers (down)
see the handles for the second passenger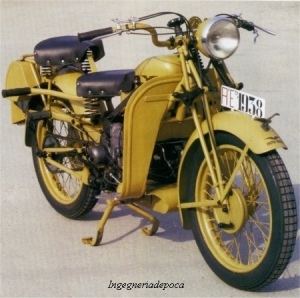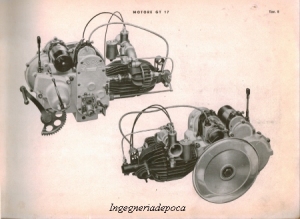 "GT 17" engine, it is the same of the "Sport 15" one, the carburettor was AMAL model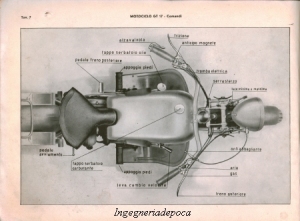 Image of a "GT 17" motorcycle showing all the commands

| | |
| --- | --- |
| | THE BMW |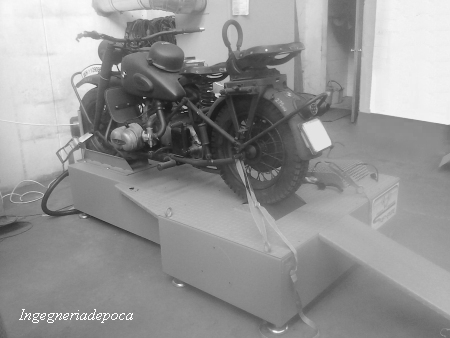 A "BMW R75" over a dynamometer during an HP test
This "BMW R75" was a very important motorcycle from a technical point of view. In this photo it is shown over an HP roller dynamometer during tests.